Post by indy on Dec 9, 2013 16:13:09 GMT -5
In 1987, Senna raced the Lotus 99T Honda. He won twice in 1987, first at Monaco then the next round which was at Detroit. The Detroit GP win was Senna's six career win (all with Lotus) which was the 73rd and final grand prix win for the Colin Champman founded Lotus team. Senna's 1987 wins are also notable as the first F1 wins of a car with active suspension.
My hopeful contribution for the Ayrton Senna forum build is Heller's 1/43 plastic 99T. I'm picking this one over the Tameo MP4/8 because of fewer parts and for a kit under $10, I hopefully won't get bogged down in detail work.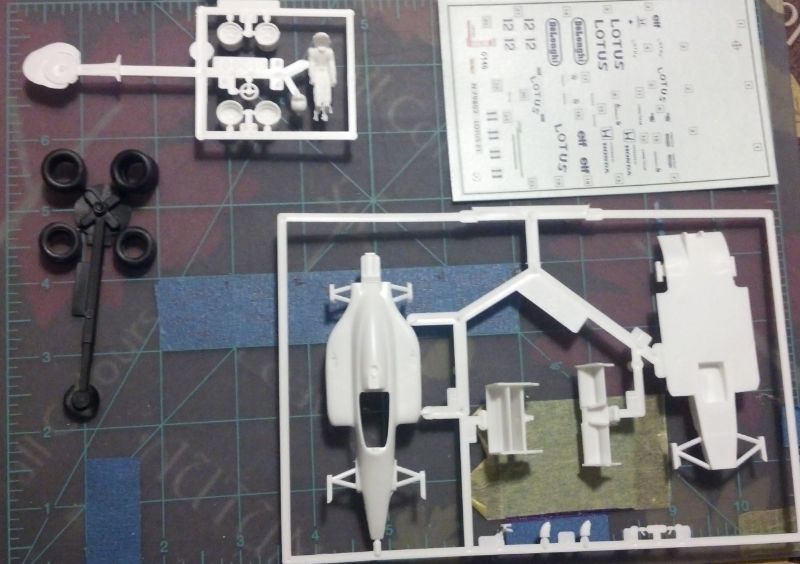 Here's a good OCD moment that PJE will appreciate (get better soon, bud). I taped over the gap below the driver's seat, placed an LED light under the piece, traced the outline of the opening, placed tape on some spare sheet plastic (.040" was handy), cut the plastic on the line, and sanded the piece lightly until....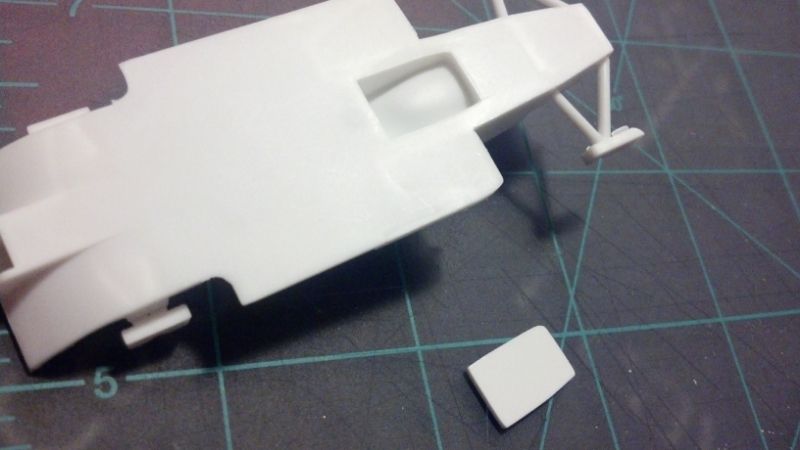 After a few minutes of sanding, my filler piece fit in the gap pretty good. I left the piece loose in the gapjust above flush, then flipped the part over, pressed the undertray the mat, and that left the filler piece pretty flush all the way around. I used some Tamiya thin cement to melt it into place. Thinking I might do a little putty to smooth it would but it should be pretty close as is.
Despite being a small and simplified kit, I think it is a nice effort. That said, there are a few details I am going to try to correct. I compared the suspension layout to the Tamiya kit and the A arms layout looks good, but the lower A arms on the rear suspension is molded down into the undertray which is way, way too thick (you can kind of see it in the last pic). That will take a little creativity to get out nicely... so guarantees it will be nice LOL. Then, all four wheels attach via metal axles but since this in not a 4x4, I'll have to fill the small holes in the front uprights and front bodywork to hide this kit inaccuracy. The suspension needs pushrods and steering rods, too, but that shouldn't be a big hang up. And lastly, it looks like the body parts might need a little help with smoothing out the seams on the nose where the various pieces meet.
It not a contest winning kit but that okay since I'm not a contest winning builder. Hopefully this little 20 part kit will be what I need to get one in the finish column. Ole! Ole! Ole! Sennaaaaa! Sennaaaaa!
Jordan