Post by Art Laski on Jan 30, 2017 15:00:47 GMT -5
Going to try out the new section with the last WIP I finished mid-year last year. It's a completed WIP, but will help get some content out here!
A few years back a friend of mine asked me if I would build him a model, and he asked about an Edsel Ford Model 40 Speedster. I had no idea what this even was, so I did a little internet research on the car, then went looking for a model of it.
It turns out that this was a one-off car Edsel Ford had built in the early thirties. Long story short, it resurfaced a few years ago and was recently restored.
Here are some pics of the car: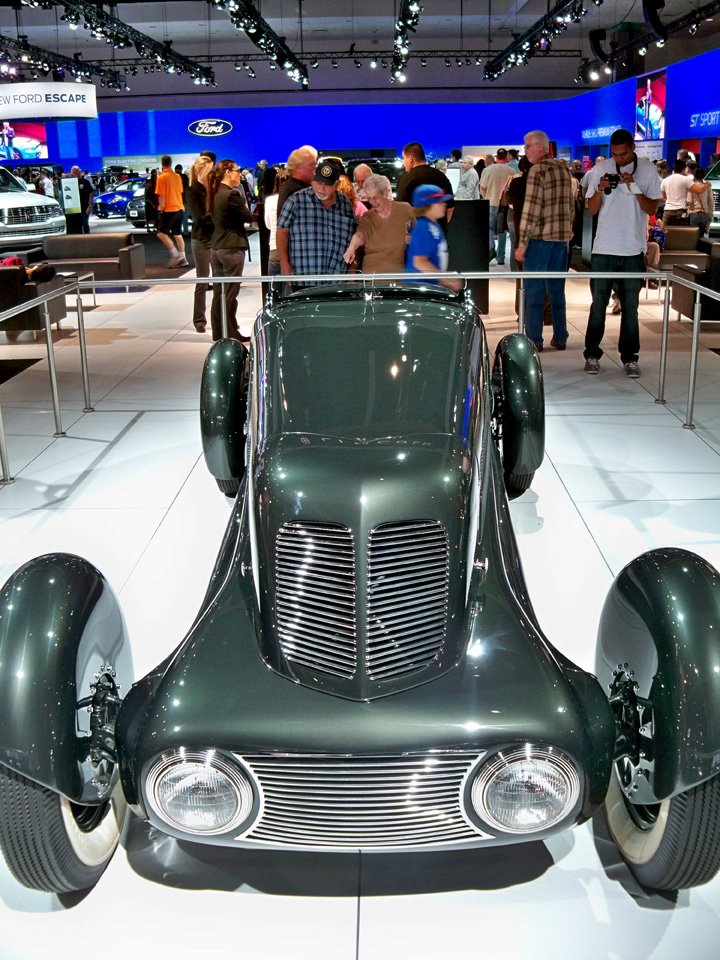 You can read about the history of it here:
www.fordhouse.org/experience/edsel-fords-1934-special-speedster/the-story
Once I knew what I was looking for, I set about seeing if one was produced in scale. I immediately found that there were die casts out there, but he was more interested in having a model built by me. However, all the searching I was doing came up with nothing for a while. Then somehow, I found out that one was produced in resin in 1/25th scale by R&D Unique about 17 years ago. The release of this kit actually predated the restoration, so it was based on the unrestored version, which was painted red when it was located.
Now I knew it existed, but R&D Unique has been out of business for a few years now, so finding one was going to be a challenge. In fact, I searched for a year and came up empty. Then at one of the local shows here in So Cal, I was vending next to a guy that had several unique resin kits that I was particularly noticing. As we were chatting about different kits, he pulled a bin out from under the table and said, "I bet you haven't seen one of these before!." I just about freaked out and told him I had been looking for one for over a year. So I asked him "How much?", and he replied, "Oh, this one wasn't for sale." At the end of the day, though, he gave me his number and told me to give him a call. So I did and he was willing to let it go after all.
As mentioned, it's a resin kit, and also requires a donor kit. Here's the R&D kit:
Here's the '37 Ford Pickup donor kit:
And the pieces used from the kit:
I started some work on the body and the front end fell off! It loks like it was poured just a little, then the rest filled up.
I decided to replace the molded in bezels with the kit pieces. I'm also going to replace the louvres and grills.